Flash Lead Story
Flash Lead is a "Cloud based" Web/Mobile application for customer relationship management "CRM" specialized in boosting sales through responsive marketing tools, business automation & enhanced KPI reports for Managers & Leaders.
Flash Lead sales CRM is developed specifically for the Arab region and the Middle East where most available sales CRM are developed abroad with limited support and customization to fit market needs. Flash Lead's main R&D and support team is in the Middle East which gives it a great accessibility and insight.
Flash lead is simple, built to provide easy access through its mobile app and website to increase daily usage and help your company move forward. We are very active about adding new smart features based on real user feedback and aspirations.
Our Team
Until 2020 every feature was designed by our Co-Founder & CEO Alaa Mourad and a small team of dedicated designers in Egypt, every line of code was developed by our Co-Founder & CTO Jackson Harry and his team Pakistan.
Jackson Harry
Co-founder and CTO
Irfan Baree
Technology Manager
Mariam Emil
Business Developer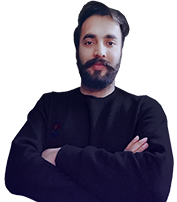 Malik Hasseeb
Hybrid App Developer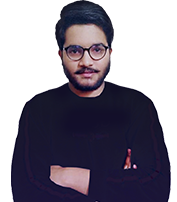 Muhammad Arif
Senior Web Developer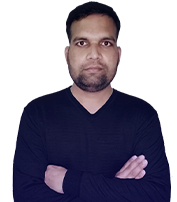 Barthal Mai
Front End Developer
Flash Lead Story
Flash Lead is different because it is built inside/out; We use it for our sales team, we feel a gap and we create the feature.
Our R&D team is set up here, in the Middle East to better grasp what the market needs as we are always keen to create what the arab region wants from a CRM.
Flash Lead is built based on your needs to reduce the gap that the market obstacles sets between you and your business objectives, it is derived from your core problems to help you increase sales and moderate your team's performance, for an overall accomplishment that surpasses expectations and is a cut above the competition.
Our Clients
Flash Lead CRM is used by a wide spectrum of companies, It can be used by a small sales Team starting with 3 people or with big companies with more than 100 sales people.
Our Plug & Play strategy helped our clients create accounts and on board their teams in just a few minutes.
Flash lead CRM has a diverse portoflio in different sectors as for example real Estate, banking, insurance, B2B, education, travel, automotive, retail and other sectors.


Best CRM For The Middle East
Egypt
Saudi Arabia
United Arab Emirates
Want To Know Why Its the Best in the Middle East?